Meet Sawyer™, the newest manufacturing member of the RG Group family!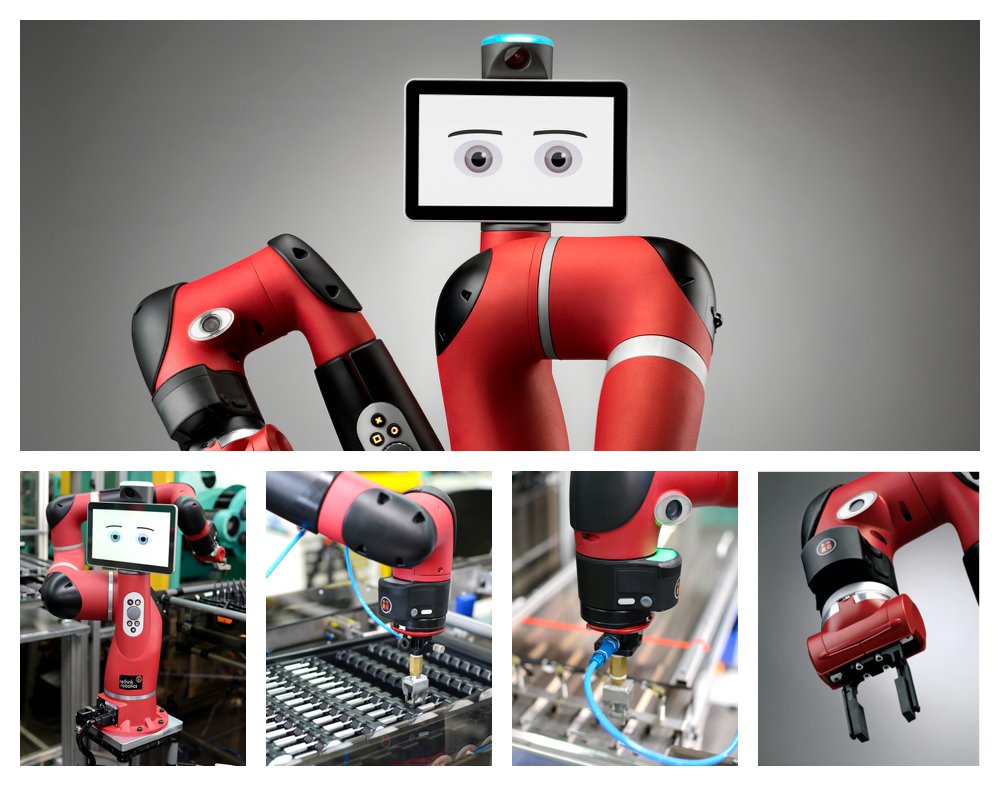 High Performance Smart, Adaptable and Collaborative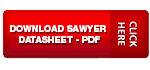 Who is Sawyer™?
Sawyer™ was designed by Rethink Robotics, an automation robotics company, for fast-paced machine tending, circuit board testing and other precise tasks that, in the past, have not been practical to automate with traditional industrial robots. It's incredibly safe and interactive, and comes with the industry's best and most intuitive software platform, Intera™. Sawyer features an iconic "face" screen that helps it communicate with co-workers and has a train-by-demonstration user interface that has revolutionized how robots can be deployed on factory floors. Sawyer's collaborative style of operation give all your workers the ability to work with Sawyer™ and improve production times.

Sawyer™ weighs precisely 42 lbs., features a "hand" that has 7 degrees of freedom, a 1,260 mm reach that can move into small spaces, and varied alignments of work cells. Sawyer's compliant motion control allows it to "feel" its way into fixtures or machines, even when part position changes. This enables an adaptive repeatability that is unique in the robotics industry and allows Sawyer to work effectively in semi-structured environments. Sawyer can work in multiple aspects of manufacturing such as CNC machining, packaging, metal fabrication and molding operations. View the applications diagram to gain a full understanding of all the areas that Sawyer and RG Group can help increase your efficiency and competitive edge your industry.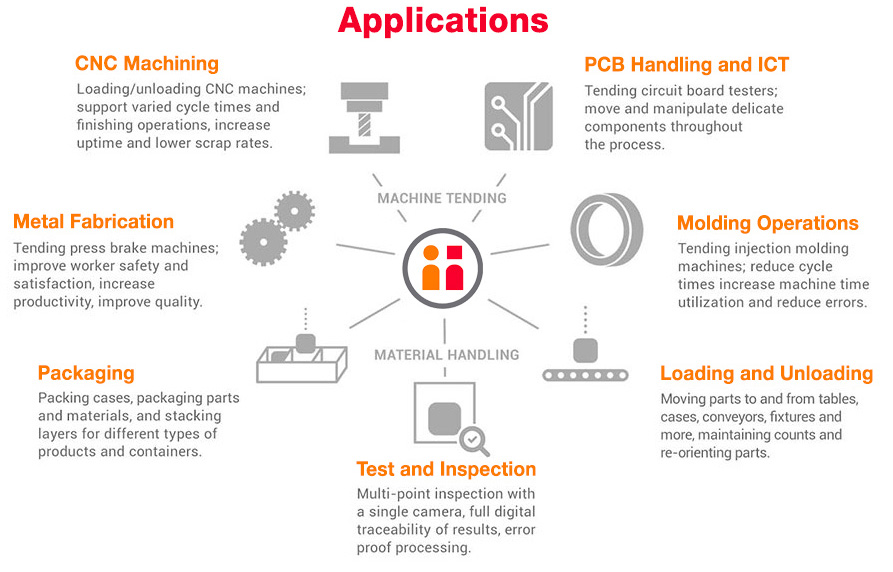 ---
DOWNLOAD AN APPLICATION DATASHEET
CNC Machining
|
Loading and Unloading
|
Metal Fabricating
| Molding Operations
Packaging
|
PCB Handling
|
Test and Inspection
For More Information Visit The RG ROBOTICS Website
Transforming the Industry

The manufacturing industry is changing and that means the technology requirements are changing, too. We work in an industry that once looked to automation to drive volume production but is now seeking to gain an edge in flexibility. RG Group understand this and values its customers by constantly learning about and offering more efficient products and advanced technologic services. We know Sawyer™ offers the flexibility, efficiency and quality needed to keep your fast-paced manufacturing business ahead of the competition.
Sawyer™ is an adaptable, smart and collaborative robot that excels in semi-structured environments, can be controlled by any worker, and offers the ability to change applications quickly. RG Group will help guide you through the process of selection and implementation to get the most out of Sawyer's revolutionary applications. It has an embedded vision system, consisting of a head camera with a wide field of view and a Cognex camera in its wrist that enables the Robot Positioning System for dynamic re-orientation, and over time will support more advanced functionality that is inherent to the Cognex system.
Transforming the Future

RG Group and Sawyer™ from Rethink Robotics are here for you today so your business can grow and thrive tomorrow and well into the future. We continue to offer more options and test more products through the use and application of Sawyer. It can adapt to real-world variability and is agile enough to change applications quickly. This automation has the flexibility and precision to boost productivity and profitability for our clients. RG Group's team of experts can create prototypes, assemble products and test custom creations in-house which means you get your product out of our technology center and integrated into your manufacturing production faster.

Don't take our word for it. Listen to a customer success story!

Let's RETHINK automation